Vintage warning! The original Seamaster is maybe less Seamaster to your imagination.
By celebrating 100th anniversary of founding Omega, they released the OG Seamaster series in 1948.
Sword like hands and indices, domed dial. Also came with small second sub-dial version.
This unique translate of Louis Brandt's artistry immediately rise to the top.
As the saying goes, needs and supply. Where needs emerge, supply comes.
Ever since the 30s, people's urge to explore the world under ocean has been riled up more and more.
Many pioneer or corporation in this field has been worked with prestigious watch manufacturing brands.
To get professional timepieces to measure accurate time in saturation diving especially.
About saturation diving, you check out our pass article which specifically written.
Omega even release this bizarre yet surprisingly working model.
As this list suggest, Omega offered various Seamasters to Comex.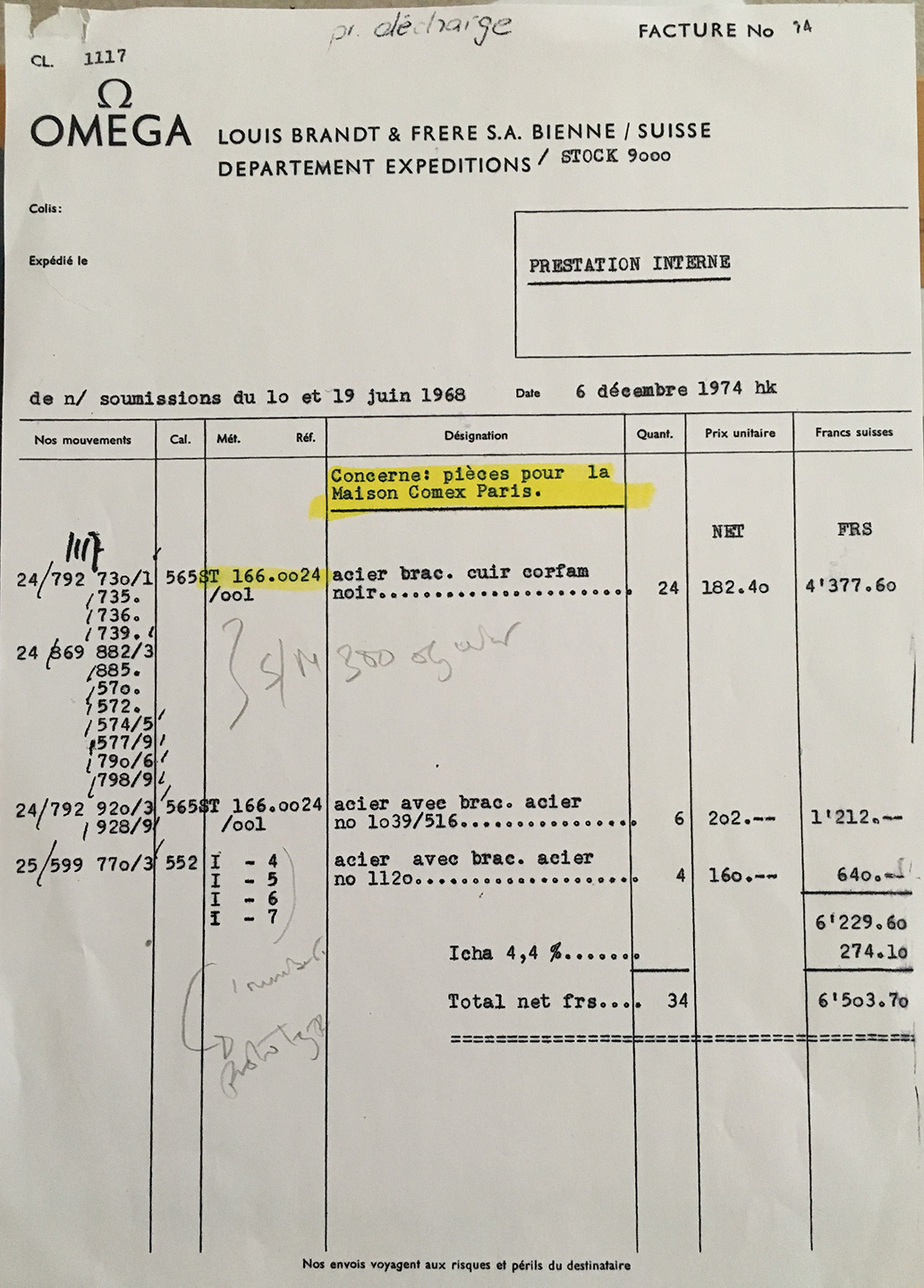 Including their top of the line at that time, Seamaster 1000.
Dial back the time a bit. During WWII, UK's Ministry of Defence issue orders to 12 Swiss watch manufacturers.
Including Buren, Cyma, Eterna, Grana, Jaeger Le-Coultre, Lemania, Longines, IWC, Omega, Record, Timor and Vertex.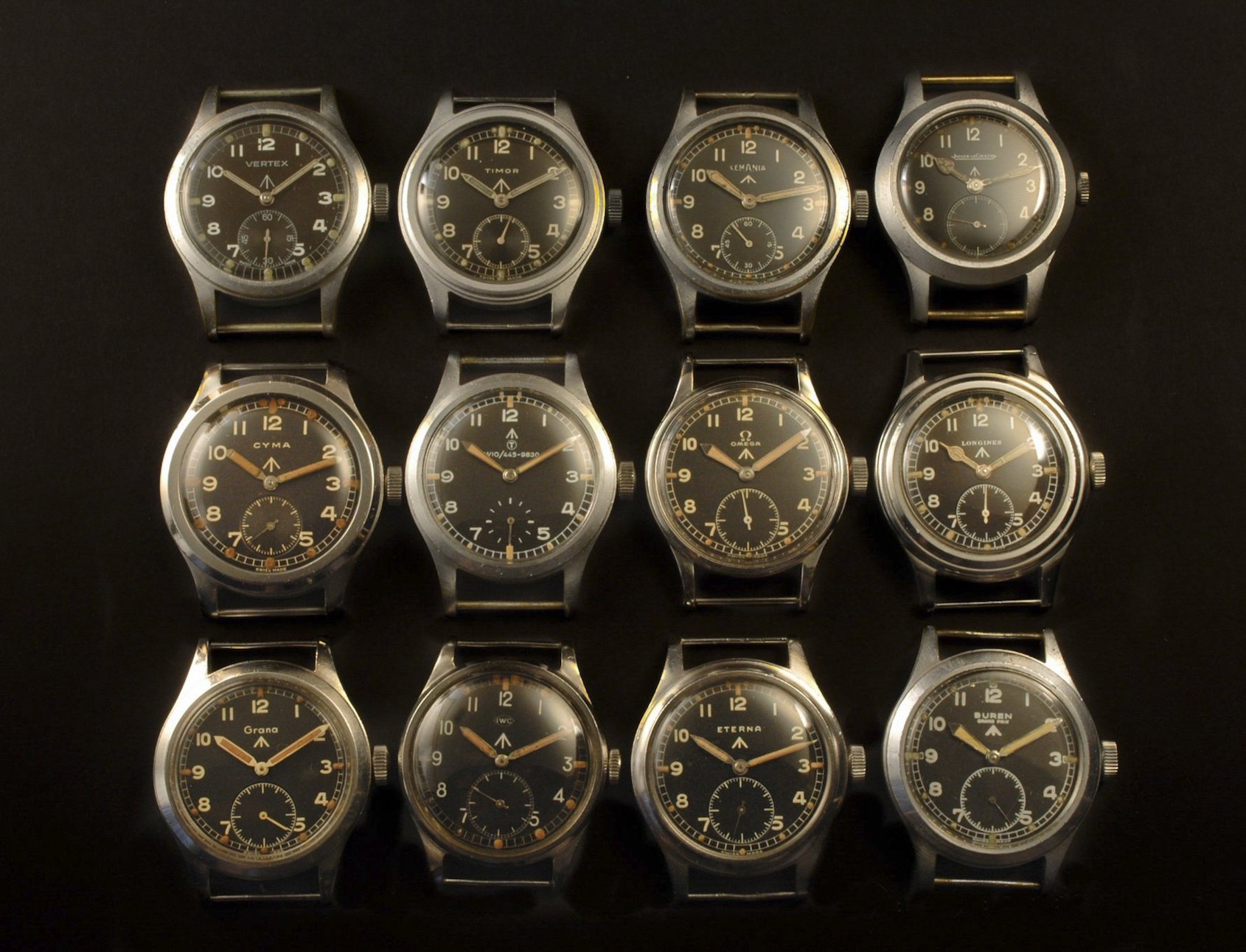 And later named the set "The Dirty Dozen" by collectors. Yet fun fact, there were suppose to be 13 in total, but 1 fell out.
Who and why? That's Enicar, and because they were said to be in connection with Axis powers.
(Picture from Konrad Knirim's《British Military Timepieces》)
These watches met their incredibly harsh military standard, at the current time's of course.
Being accurate, reliable, durable, water and shock proof. And the list doesn't just stop here.
Having matte black dial, Arabic numbers, luminous hands and indices, track like chapter ring,
sapphire glass, stainless steel casing, and movement that sized between 11.75 and 13 Linge.
Another off topic fun fact, what's Linge? Well, 1 Linge is approximately 2.255829mm.
And this term comes from France, for they are used to be the leading watch making country.
Following the tradition from the business standard can be understandable.
But now, let's bring back the topic, to the one of the Dirty Dozen Omega made.
One thing that Omega took experience from this manufacturing is, it's time to ditch old O-ring design.
The new O-ring has better elasticity and be less effected by temperature disparity.
Being transplanted to the original Seamaster 300, making it 60m waterproof and running for -40℃.
And! The British connection goes deeper. Firstly.
The well known Prince William was given as a quartz Seamaster 300 by his mother, Diana, Princess of Wales.
Having this much sentimental value of a timepiece. Therefore Prince William spotted countless time wearing it to various occasion.
Secondly.
In later half of last century, the watch making industry has shaken a lot with different ups and downs in the global market.
Not to mention the infamous "Quartz Crisis" Seiko made. Omega is definitely one of woundeds trying to recover.
Hence, the Hayek family decided to "bond" with British again, especially with a somewhat military element.
I bet you knew where this is going, don't you?
Yes, by the influence rise and influence of first Pierce Brosnan James Bond movie, Golden Eye.
In this franchise, he was wearing the same model as Prince William's. Quartz Seamaster 300.
Omega did not just ride the trend, they boost it to another level.
Brosnan was being Omega's ambassador. Wearing Seamaster throughout his residency.
Golden eye, Tomorrows Never Dies, The World Is Not Enough, Die Another Day.
Thought they done with it? No, here comes Daniel Craig as the next 007.
Not generic Seamaster you can easily find on store anymore, movie themed limited 7007 pieces.
Omega Ref. 233.32.41.21.01.001 Seamaster 300 Spectre Limited Edition.
Rumor said he was also wearing a Seamaster with Milanese mesh bracelet and vintage lume, on the set of 25th James Bond movie.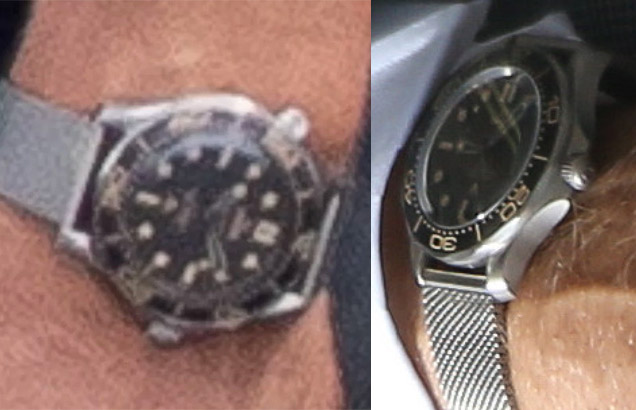 Well, we'll have to wait and find out, don't we?